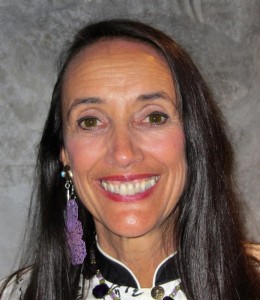 Dr. Longo uses tongue and pulse diagnosis along with your symptoms, relationships, dreams and daily events. Please consider bringing a list of 8 accomplishments you are proud of to assist in the discovery of your eternal purpose. Set aside three hours that fly by quickly to do all this and more. Training is available to become a Quantum Life Coach in Hawaii and abroad. Her training began with her PhD in Biochemistry from UC Berkeley, research in brain chemistry at the Linus Pauling Institute, trained in Traditional Chinese Medicine with Master Lam Kong of Oakland/ SF, CA., taught at SF State University and founded an accredited College of Acupuncture. Roger Cotting of Kona, Hi. is her quantum coach. Mantak Chia inspires her inner alchemy of Kan and Li similar to this quantum Taoism. She has clients in 27 counties on 6 continents and global lecturer / author.
Dr. Angela Longo, 41 years in successful private sessions, enables your ability to live the miracle. She is skilled at:
1) Guiding people to their unique eternal 'purpose'.
2) Illuminating your patterns and sharing a quick way to transform those that do do not serve you.
3) Integrating these new patterns with ear acupuncture.
4) Supporting your process with herbs, nutrition and quantum chi gung.
5) Playing with Five Element Analysis of Beliefs, Actions, Thoughts, Habits, Words, Attitudes, Values, and Emotions (BATHWAVES!).
Authored the book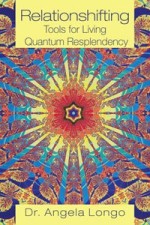 "Relationshifting: Tools for Living Quantum Resplendence" found in Tao Garden bookstore.
---
Testimonials
Taking Quantum Life Coaching with Relationshifting was a very transformational experience for me. Angela provides tools to access the truths behind deeper meanings and relationships within your own being. Seemingly upsetting issues in one's life can become mirrors we can learn to take responsibility for what we are literally creating in our lives by our thoughts, feelings and emotions, usually running at a subconscious level.
Using the quantum shifting technique has been empowering in many ways helping me see the deeper meaning in my dreams, my dynamics with men and women and my own psyche! I was able to transform patterns that I had been carrying around for my entire life and create a new belief or feeling to replace it with.
If you are someone willing to dive into the truths of who you are and dare to venture into your depths and come out with some treasures take her class!
She provides tools in addition to the Taoist practices here to help us all live as conscious co-creators in our daily lives. This is just the type of education the new paradigm needs to live the truth as our resplendent illuminated self!
Namaste,
Hailey Dawn Armstrong
---
Testimonials from the Conference Happy New You, 2014
"Yes, I would return to Tao Garden. I found the conference to help me go deep into my being to make a quantum shift. I thank all the instructors for their unique contribution to making me refocus on my true self, my body, my own beauty.
It was a great combination of spiritual insights through body, mind, and spirit energy and movement. It helped me to really get out of my mind and back into my body. Thank you all!" By Marina Sletter from Switzerland.
"The conference was amazing using very rich simple methods to make a turning point in our life, as to be always a tool helping us put ourselves on the right track. I would love to return, to come back to Tao Garden to experience more and more". By Alaa, from Cairo, Egypt.
"I'll attend a retreat here at Tao Garden again. The conference was full of knowledge and techniques and I learned how to shift my negative emotions to lift up myself.
Dr. Angela is the greatest guiding for me and was full of love and compassion. I love you all".
Benjaporn, 
Bangkok, Thailand.